Shaping the Future
Of Drilling Technology
20 years of development
Sekal was established in 2011 with the aim of producing commercial products based on technologies developed by the Norwegian Research Centre AS (NORCE). Today, Sekal is a collaborative venture between Statoil, Saudi Aramco, SåkornInvest, and NORCE. Our advanced drilling technology is the result of more than 20 years of development.
We help clients to control drilling activities from their operations centers. We also drive down costs and reduce risk exposure through automation and by moving personnel from the rig site to the office. This approach enables operating companies to apply their expertise more efficiently, with office-based experts helping to resolve potential problems at the rig site, rather than responding after a problem has occurred. Proactive collaboration between office and rig helps to reduce costs and drive efficiency.
We aim to be recognized as an industry leader, setting the standard for real-time monitoring and automation of drilling operations and shaping the future of drilling technology.
Roxar Technologies AS
(Emerson Group Company)
Roxar Technologies AS (Emerson Group Company), designated reseller of Sekal DrillScene software in the CIS (Commonwealth of Independent States) region, will provide local services and support to all users of the integrated product.
Kongsberg Digital
Kongsberg Digital, long-term sales and development partner, providing new and innovative software built on SiteCom and Well Advisor for enhanced monitoring, improved e iciency and greater automation of drilling activities.
Norwegian Research Centre AS (NORCE)
NORCE works with Sekal as a strategic research and development partner for the creation of new oilfield technology. Sekal develops and commercializes products based on technologies devised by IRIS.
Equinor is an international energy company with operations in 36 countries. Building on 40 years of experience from oil and gas production on the Norwegian continental shelf, Equinor is committed to accommodating the world's energy needs in a responsible manner, applying technology and creating innovative business solutions. Headquartered in Norway, Equinor has approximately 21,000 employees worldwide and is listed on the New York and Oslo stock exchanges.
Såkorninvest
SåkornInvest II AS was established in 2006 with a capital base of NOK 340 million as an initiative to provide seed and early venture capital to start-up companies in Norway.
The Norwegian Research Centre AS (NORCE) is an independent, nationally and internationally recognized research institute with expertise in petroleum technology and energy, climate, the environment, health care, society and technology. The petroleum research group offers comprehensive expertise to the petroleum industry. This includes capabilities for developing innovative and environmentally acceptable technologies within geological modeling, reservoir evaluation, drilling and well completion, risk assessment, IOR, water management and production chemistry. NORCE's ULLRIGG Drilling and Well Centre is the world's most advanced full-scale drilling and well facility, with testing sites, flow loops and related laboratories.
Saudi Aramco Energy Ventures is the corporate venturing subsidiary of Saudi Aramco, the national oil company of Saudi Arabia. Established in 2012 as a wholly owned subsidiary of Saudi Aramco, its mission is to invest in start-up and high growth companies with technologies of strategic importance to Saudi Aramco and to accelerate their development and deployment in the Kingdom.
Sekal Employees
Sekal employees currently own 15 per cent of Sekal.
Sveinung Lofthus
Chief Executive Officer
Sveinung has more than 30 years of offshore and onshore experience in the drilling industry. He has held various operational, technical and management positions in Norway and internationally. Sveinung spent 19 years in Smedvig Offshore AS, where his final position was Managing Director. He then spent seven years at Seadrill, heading up their Europe and North Atlantic Drilling division. He holds an engineering degree from the University of Stavanger. He is CEO of Sekal after a short period as Vice President DrillTronics.
Leif Erik Bohne
VP Software Development
Leif Erik has 30 years of experience in software development in the oil industry. He has experience from software development used for seismic interpretation in Schlumberger, well planning and geological modelling software in Roxar and drilling simulation software at MHWirth. For the last 15 years Leif Erik has worked in several manager positions responsible for product development doing innovation and product portfolio strategy. He has a Bachelor of Science, Honours Degree in Computing Science from University of Glasgow.
Egill Abrahamsen
VP Technical Sales
Egill has more than 36 years of international experience in drilling services and technology implementation. He held various technical and management positions in Weatherford's corporate Tubular Running Services product line team for Mechanized Rig Systems before joining Sekal as VP Business Development in 2011. Egill now holds the position as VP Technical Sales while also supporting development projects, drilling operations and client simulation services to detect and address drilling challenges. Egill is a member of SPE and IADC, and has authored, co-authored and presented numerous SPE papers and trade articles related to technologies and field cases in both Weatherford and Sekal.
Asbjørn Sola
VP Sales & Marketing
Asbjørn has 25 years of management experience working with sales, finance and operation. Directorship and management experience from entrepreneurial software companies like IBX, Sense Intellifield and Dynabyte developing new and unique technology that has a global potential for scaling business. He holds a M.Sc in Computer Science and a B.Sc within Business and Administration from the University of Stavanger. In addition he holds a MBA from Heriot Watt University in Edinburgh.
Magnar Gresseth
VP DrillTronics
Magnar has over 35 years of experience in the offshore drilling industry. Since early 1980 when he joined Smedvig (now Seadrill) he has worked in numerous jobs ranking from various offshore drilling positions to Director of Operations in Asia and Americas. He is a graduate of the University of Stavanger and holds a Petroleum Engineering degree.  Magnar Joined Sekal AS in August 2018.
Ronny Bergerud
Product Manager DrillTronics
Ronny has more than 25 years' experience from technical Industries with both managing and engineering tasks.  Through his work with commercialization of Automatic Drilling Systems, his focus has been on digital governance, emphasizing data aggregation, accessability, performance and risk management. Ronny's experience with the interface between operation, business owners and stakeholders to understand the problems the industry need to solve, provides a solid and functioning infrastructure for digitalization. He holds a degree in Cybernetics from University of Stavanger.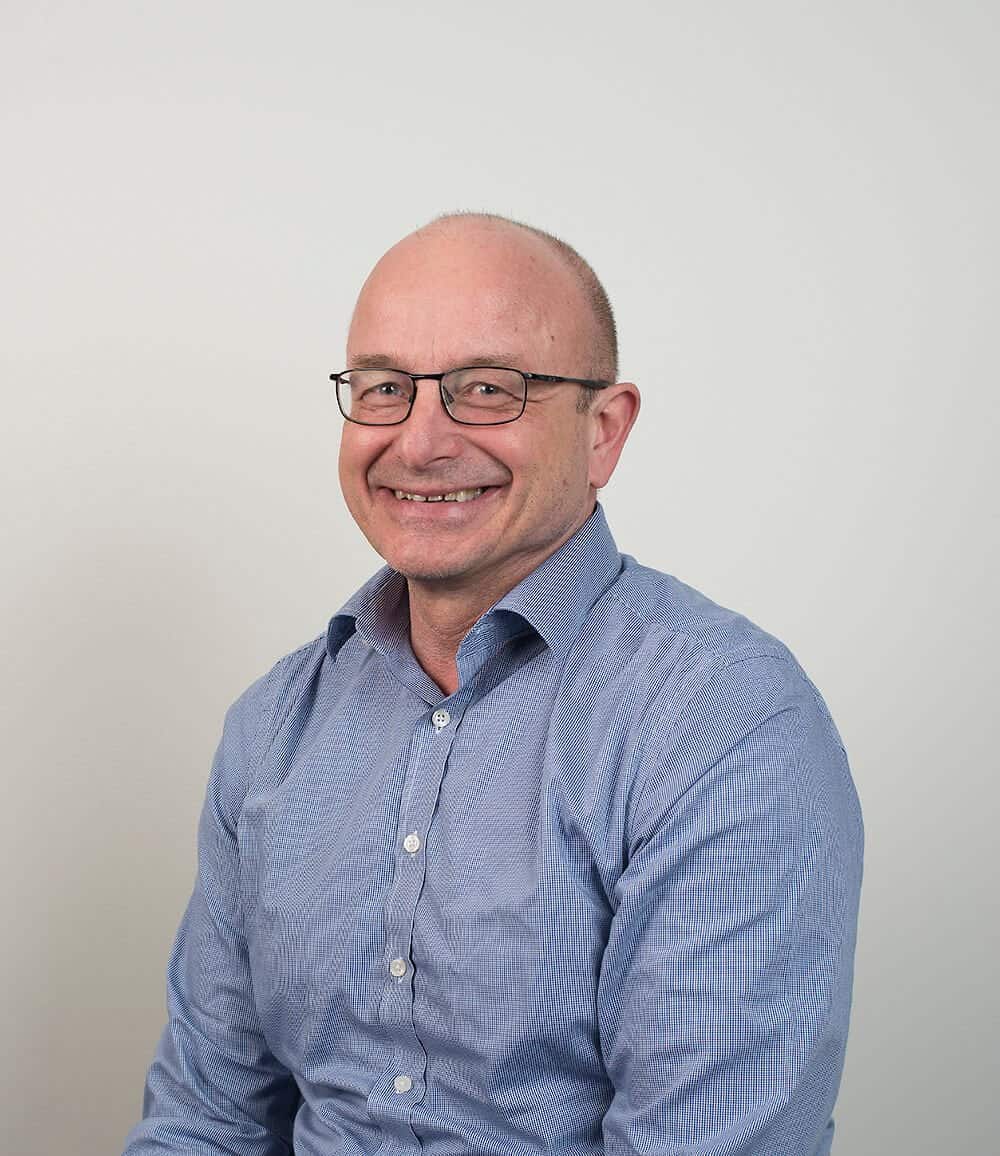 Anders Kristian Nesheim
Product Manager for DrillScene and Drilling and Wells specialist
Anders Nesheim have been working in the oil industry for 37 years. Over the years Anders held the position as MWD operator and Directional Driller, Project Leader, Asset Manager, AutoTrak Manager and Technical Manager fin Baker Hughes. In 2014  Anders joined Sekal holding the position as Operations Manager. Anders is presently acting as Product Manager for DrillScene and Drilling and Wells specialist.
Egil Stranden
Key Account Manager
Egil has experience in the drilling industry since 1995. He has held various operational and management positions in the industry. Egil spent 15 years in Schlumberger Drilling and Measurements both in Norway and internationally, rig experience both as a field engineer (M/LWD) and as a Directional driller. Egil later worked onshore in operational management positions both in Norway and Denmark for Schlumberger. Egil then joined Reelwell for 6 years as operations manager where he coordinated operations in Norway, Saudi Arabia and Canada before joining Sekal in August 2017.
Frode Gimre Gardum
Finance Manager
Frode came to Sekal from PwC, where he was an auditor specialized in the Oil and Gas industry. He holds an MSc in Business Administration, Financing & Investments from Norwegian University of Science and Technology and a MSc in Auditing & Accounting from Norwegain School of Economics.
Randi Merethe Mortvedt
VP Support and Services
Randi's background is Electrical/Electronics (BSc) and she has since 1996 worked within the Oil, Gas and Drilling industry wre she held various operational and management positions both in Norway and Internationally. Randi worked for more than 9 years with Schlumberger Drilling and Measurements both offshore and onshore including MWD/LWD, Drilling Engineering, QHSE and Training Development and Staffing. From 2005-2016 she held different positions in Roxar Software Solutions including Software Development, Software Support, Sales and Management positions (Services Manager Europe and Regional Manager for Middle East and Africa). In 2016 she joined Sekal AS as Vice President Support and Services and since then she has been involved in both Operations, QHSE and HR.
Kjell-Erik Østdahl
Kjell-Erik has over 25 years of experience in the oil and gas industry, having held a number of senior positions in Schlumberger. Østdahl joined Schlumberger in 1990 as a Field Engineer and held various positions in Operations, Business Development and Marketing. His last position in the company was Adviser to the CEO of Schlumberger Ltd. Additionally, he was Chief Procurement Officer in Statoil from 2006-2007, Vice President of Operations in WesternGeco from 2008-2009 and Senior Partner in HitecVision from 2009-2015.
Kjell-Erik joined Sekal as Chairman of the Board in December 2015.
Jørn Bergeland
Jørn is one of the Co-founders of Procom Venture and has more than 15 years experience in the oil and gas industry, including 9 years with Smedvig. Jørn has broad experience from start-ups and technology venture companies, both as a board member and strategic advisor.
Ivar Aune
Ivar holds an MSc in Petroleum Engineering from NTNU and has more than 20 years of experience from the oil industry. Ivar began his career with Norsk Hydro Oil & Gas as a drilling engineer and has held various technical and managerial roles within drilling & well, risk management, technology management, and business development in Norway and abroad. He is currently an investment manager in Statoil Technology Invest and has served on the board of several companies including CannSeal, Octio, Gravitude and Raptor Oil.
Kjartan Melberg
Kjartan holds a MSc in Chemical Engineering from the Norwegian University of Science and Technology in additional to executive courses in finance and strategy from INSEAD. He posseses several years of experience from a range of operational and managerial positions as well as board seats within the oil service industry and renewable energy. Kjartan is currently the CEO of IRIS Forskningsinvest AS, a company that commercialises R&D results from the reputable International Research Institute of Stavanger (IRIS).
Arne Frøiland
Arne is currently a Partner at Energy Capital Management. He has an extensive experience as an entrepreneur and as an investor in the Oil & Gas industry including Vice President and Managing Director of Statoil Venture AS, Investment Director of Hydro Technology Venture AS and CEO and co-founder of Applied Plasma Physics AS. Arne has been a board member in several venture capital funded companies such as Sharecat AS, Octio AS and Spectraseis AG.
Drill with Confidence
We focus on helping clients enhance their operations and optimize drilling performance by applying trend analysis and dynamic modeling to predict changes in drilling conditions that will lead to delays, inefficiencies and invisible lost time.